Pearl Silver Filigree Ring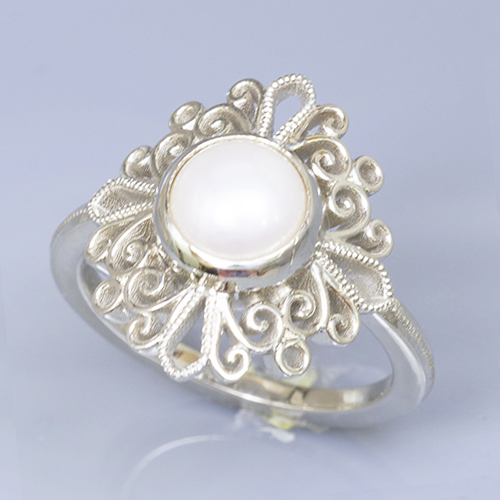 Gem Type:
Pearl – Certified Natural, Pearl – Tissue Nucleated
Description
This incredible ring was made in CAD (computer animated design) and with the milgrain detail added by hand. The shape works great with the round pearl.
Estimated prices
More information
Made for Jyotish. All of our settings are custom-made by specialty jewelers in the United States with years of experience making jewelry for Vedic Astrology. The gemstones are never exposed to heat when set and lightly touch the skin when worn.
Have something else in mind? Email tarah@astrologicalgem.com for custom requests.
Gemstone Sold Separately.
Compatible gemstones for sale: